Eating Disorder, Body Image and Disordered Eating Support
Eating disorder recovery, helping you to create a healthy relationship with food, your body and yourself.

BOOK YOUR CALL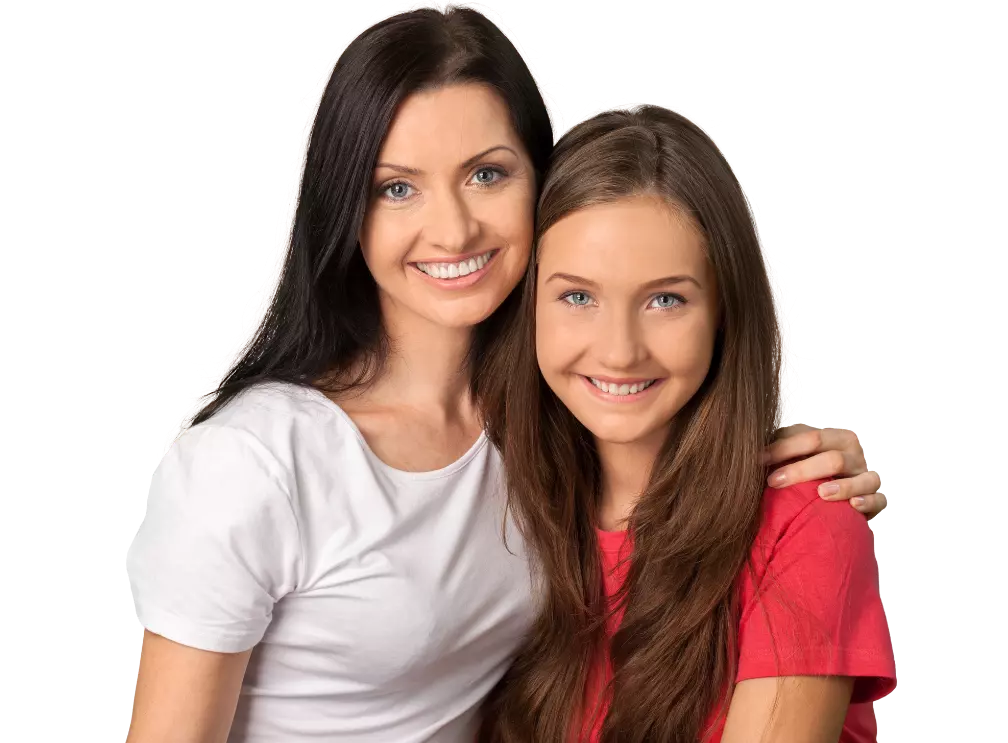 We believe psychology is the missing piece to freedom and peace with food and our body.
Whether you or someone you know is looking for support with eating disorders including othorexia, bulimia nervosa, binge eating, overeating, weight and body image issues. We are here to help!
Eating Disorders are not about food or weight.
Food fear, control around food, overexercising, binge eating, and constant fears of food and body are NOT THE PROBLEM, they are SYMPTOMS AND MESSAGES. Disordered Eating can be the visible symptom of our psychology, perceived social pressure, social media, trauma, low self-esteem, habits or eating patterns. In our coaching program, we explore the deeper level of our relationship with food and our body. Only then, we can address the key drivers and heal from disordered eating behaviours.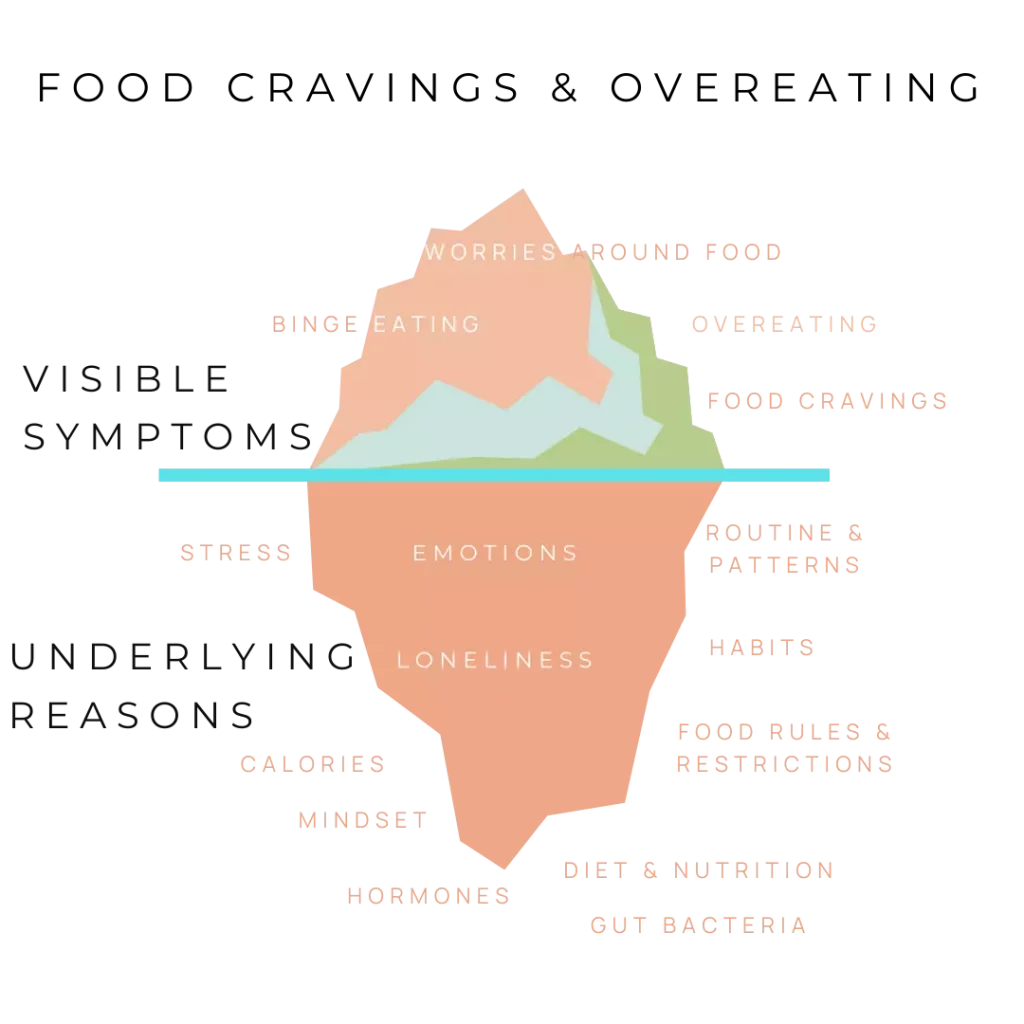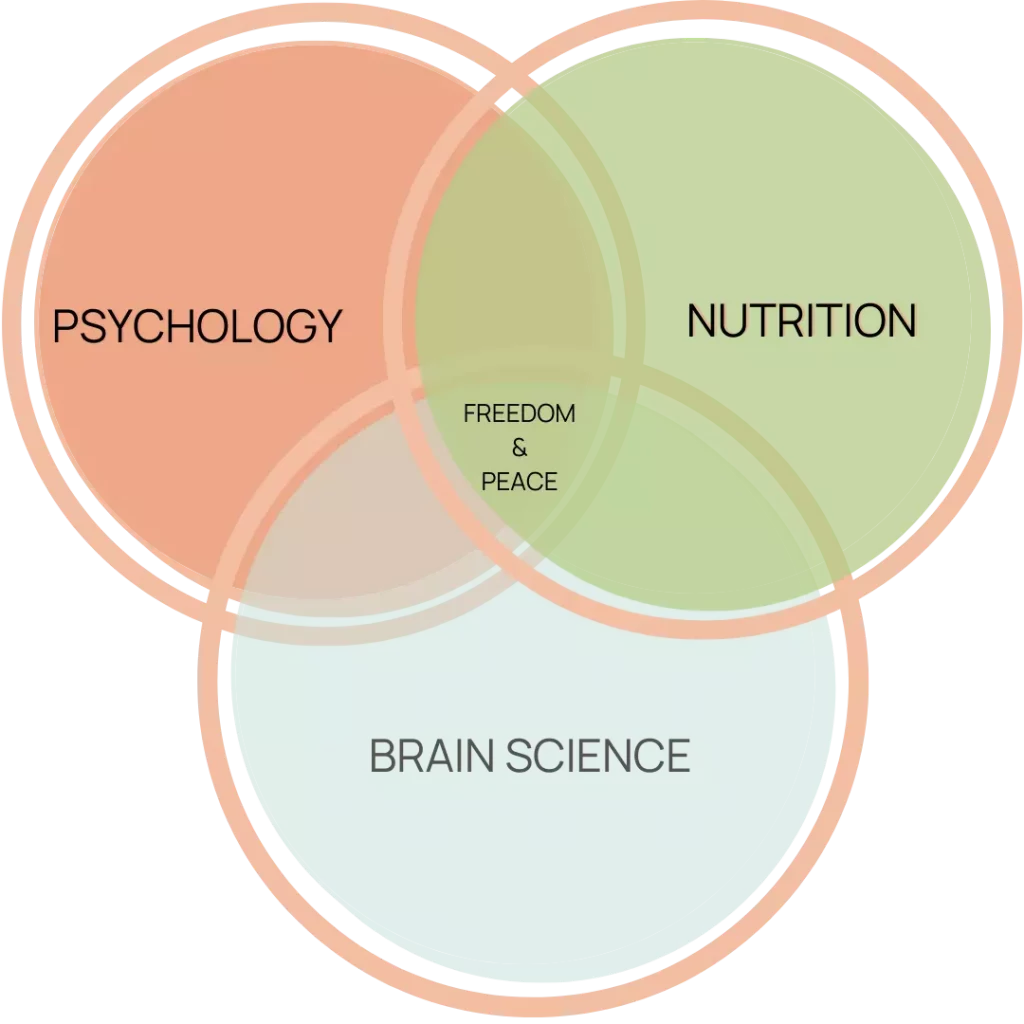 Eating Disorder Psychology…
A holistic and gentle approach to Eating Disorder recovery. We combine nutritional education, psychology and brain science to give you freedom and peace with food and your body.
All work is underpinned by NLP, CBT, ACT and brain science to support recovery from disordered eating, body dysmorphia and body image concerns. By using the power of powerful tools and psychology, we enable positive changes from the inside out that go beyond diet and food.
BOOK DISCOVERY CALL
Things that might hold you back from recovery.
We don't look at the root cause
Most people, when they restrict food, overeat, binge eat and experience food cravings, they often feel the need to control their diet. They miss looking at the underlying reasons for these behaviours around eating and weight control. We first must identify the underlying elements that lead to repeating the same behaviour patterns and then correct the individual factors so a healthy relationship with food becomes effortless.
You are not working with professionals who specialise in eating disorder recovery.
Many approaches focus on talking therapy. This is often not enough to commit to behaviour change. A professional who went through their personal struggles with eating and body image can often emphasize in a way that is trusting and genuine. Talking therapy and counselling focus mainly on the past and emotions and miss the opportunity to look at nutrition and biochemistry. Coaching closes the missing component by setting goals for each week to ensure slow and steady progress.
Lots of approaches work against our human psychology
The stronger the food restrictions, rules and strict regimes, the stronger the desire to eat those foods. Food and weight fear are often a way to create control especially when other areas of our lives feel out of control. Decisions are driven by our psychology, old rewiring and even traumas. We explore this deeper level of who we are as eaters and our deeper needs. When we identify the root cause, we can address the key drivers. Only then can we instigate change and rewire our relationship with food.
Lack of long-term support for consistency to overcome eating disorders
We all start our journey with the best intentions. However, recovery is hard. There is a moment when ongoing changes become very scary and we give up. With our ongoing 1:1 deep, impactful and timely coaching you have always someone who holds your hand, supports, encourages and motivates you to continue with progress towards your goals.
Here is what you will experience instead:
1
UNDERSTAND YOUR RELATIONSHIP WITH FOOD
Almost immediately you will become aware of the hidden elements that create your relationship with food. You will know how to be more mindful of your triggers and which tools to apply. This will allow you to make empowered decisions so your relationship with food becomes easy.
2
BECOME AN EMPOWERED EATER
You will know how to make smart dietary adjustments to reprogram the three key barriers to healthy eating: food fear, overeating, cravings, or poor food choices. Feeling confident with our food choices helps us to feel at ease with food guilt-free.
3
WORK WITH A PROFESSIONAL WHO SPECIALISES IN RECOVERY
Eugenia struggled with disordered eating and several eating disorders for over a decade. She has a unique approach to recovery from any challenges around food and body. With a combination of coaching and therapy tools, you will dive deeper into the WHY and at the same time set small goals that will lead to steady progress. You can count on a loving, gentle and slow approach going at your own pace.
4
EXPERIENCE FOOD FREEDOM AND CONFIDENCE
Food will become a source of nourishment and energy instead of fear. You will feel confident around food you usually avoid. Imagine, enjoying food guilt-free, without overthinking or worrying. Enjoy the food you love and move on with your life.
HOW WE CAN HELP YOU
We help you recover from eating disorders and disordered eating.
Our gentle approach to food will empower you to create an easy, healthy and confident relationship with food.
With non-restrictive, realistic and easy to implement dietary adjustments we make healthy eating sustainable.

By empowering with knowledge and understanding about nutrition, you will feel satisfied and nourished. You will know how to create ease with food while feeling in full control.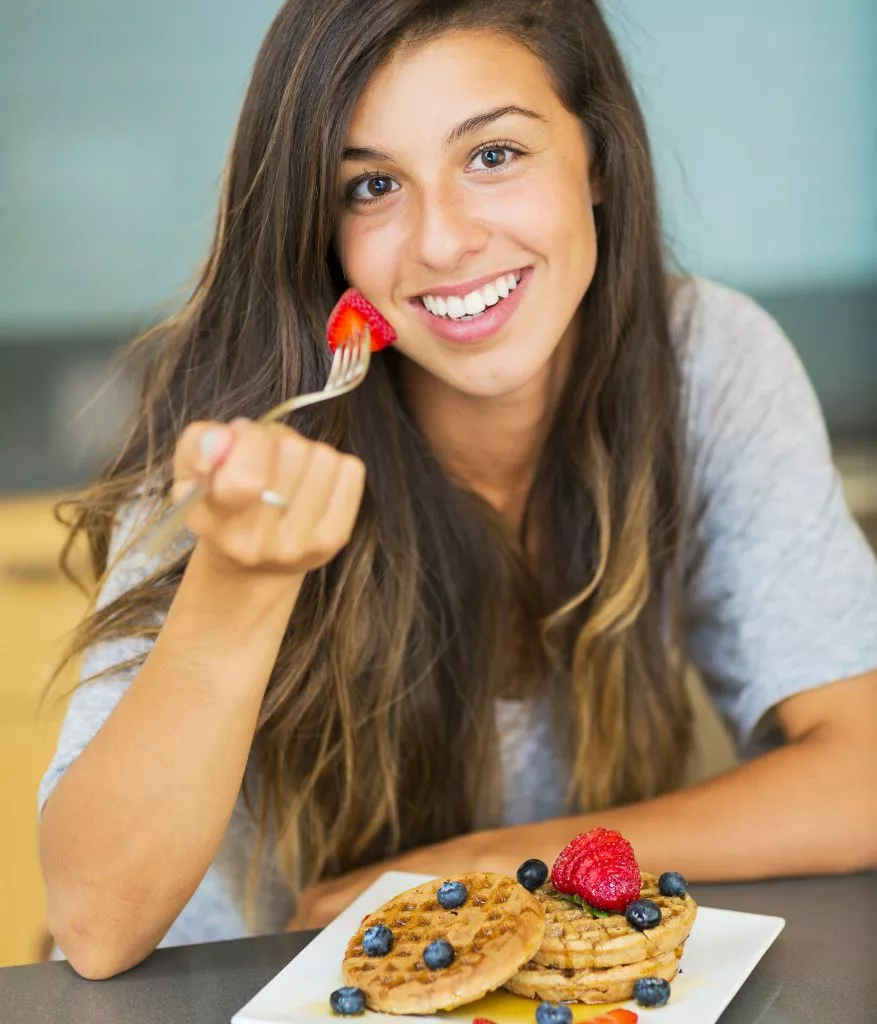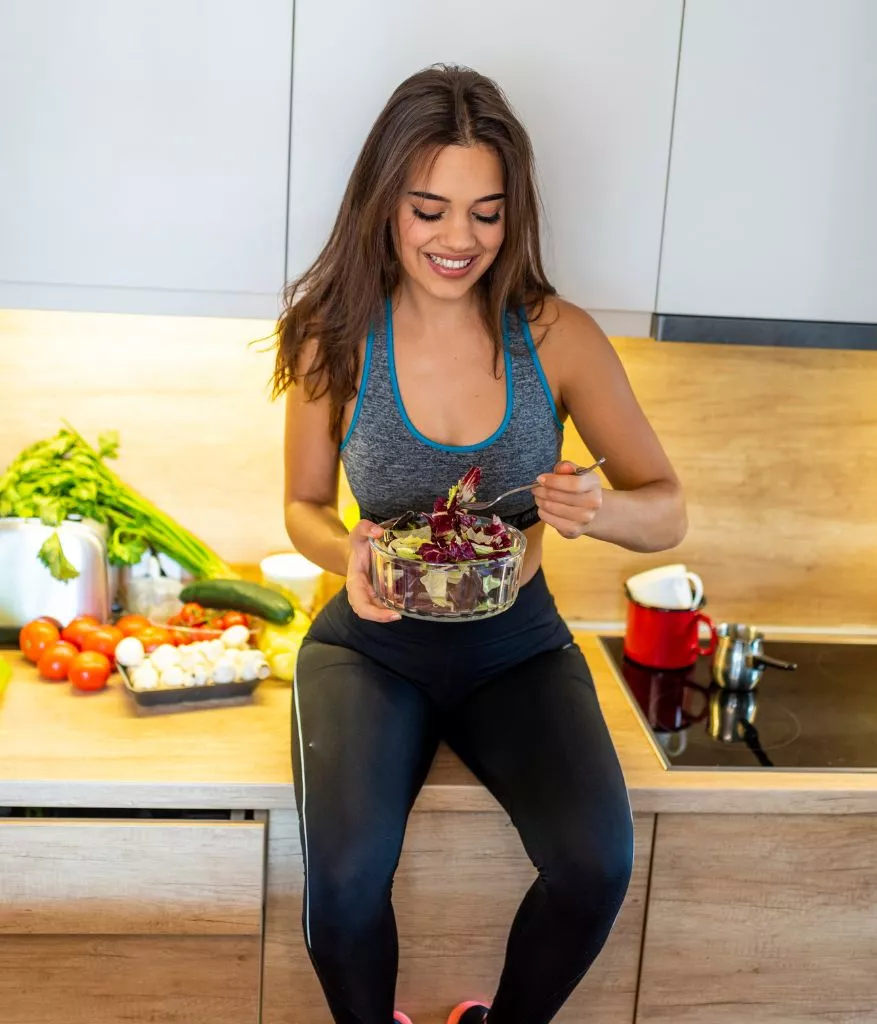 We focus on your brain when treating eating disorders, eating related difficulties and body image concerns.
By changing the brain using psychology, cognitive and behavioural science we change how you think and feel towards food and your body.
We are changing the way the world gets help with diet, eating disorders and body image.

All work is underpinned by Neuro Linguistic Programming, Cognitive Behavioural Therapy, Acceptance and Commitment Therapy and brain science to create lasting behavioural and habitual positive changes for permanent sustainable results.

By changing the brain, we enable positive changes from the inside out that go beyond diet and food.
We change how you think and feel about food, eating and your body image with psychology.
Food decisions are driven by our psychology. Together, we explore underlying fears, concerns, triggers, and the psychology of your thoughts. This way we can address the key drivers of your decisions and instigate change.
We believe psychology is the key for lasting changes. We see challenges with food not as a problem, but rather as a message to look beneath the surface.

Together, we dive deeper into who you are as an eater, your history and the deep needs behind your fear of food and struggles with your body. If you've ever wondered why you just can't feel at ease with food, then during our work together we will empower you with answers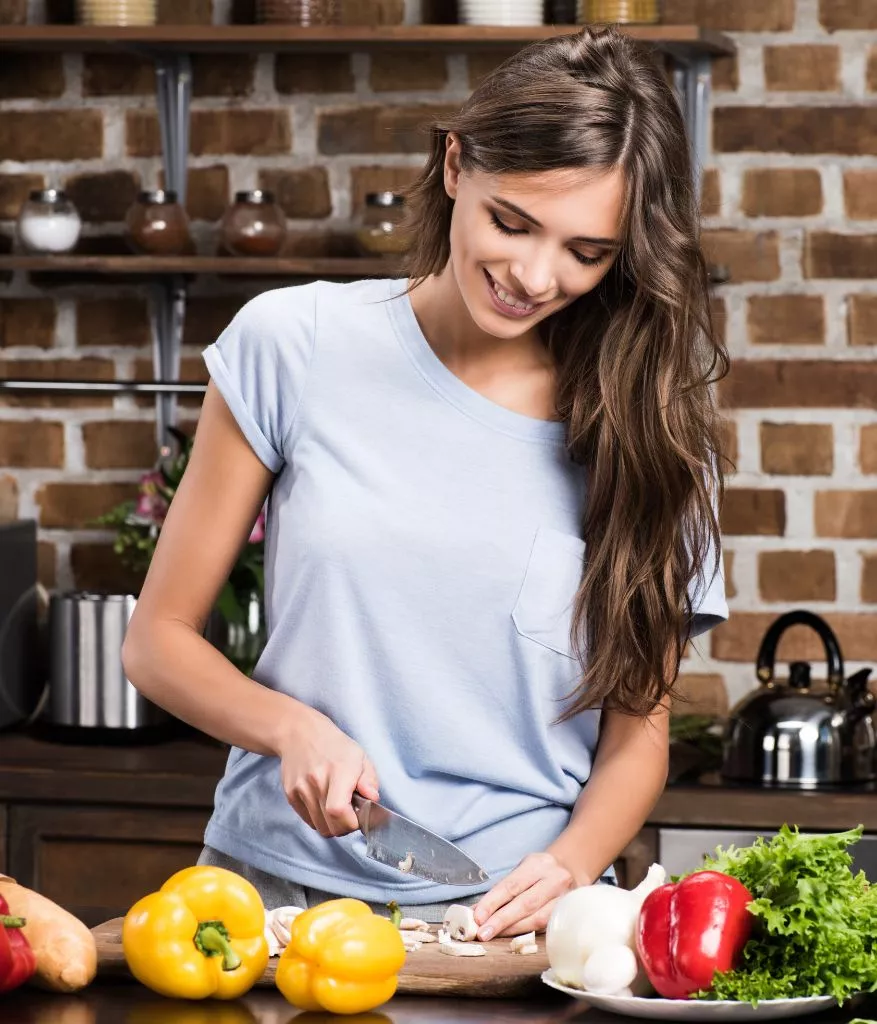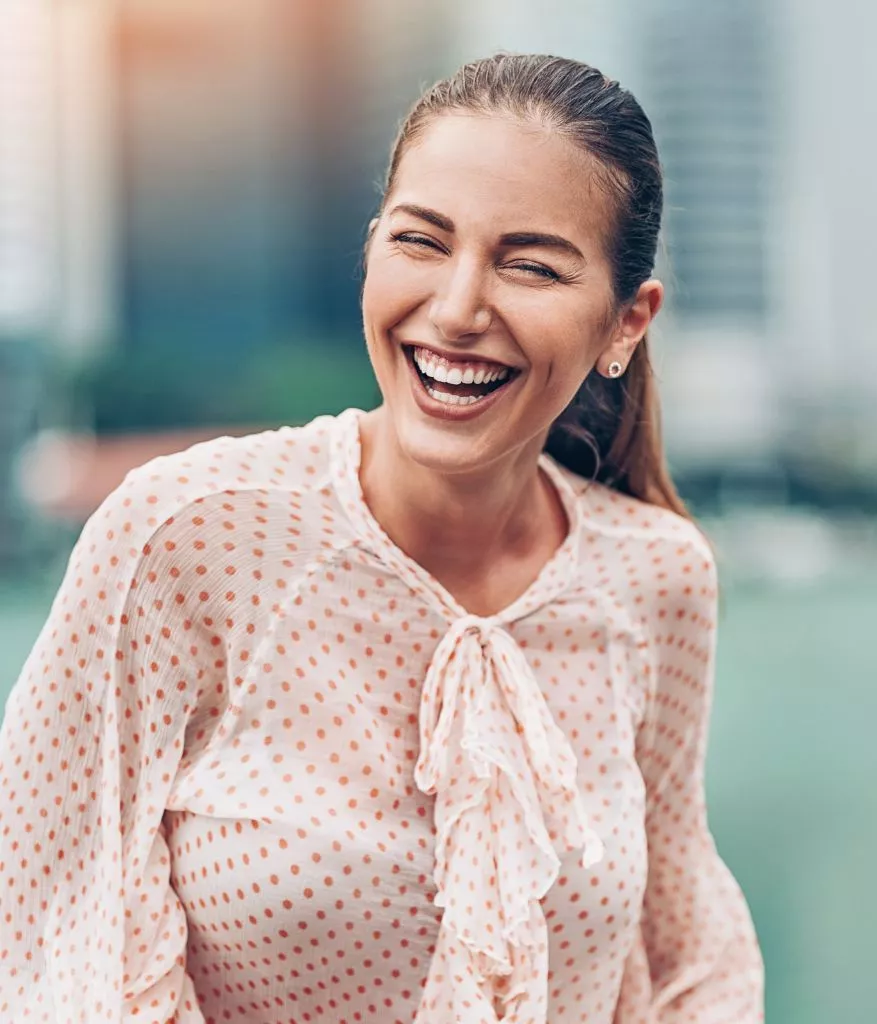 Weekly personal 1:1 eating disorder therapy.
Go deeper for lasting results. Discover how you can create transformation with deep one-on-one coaching. All sessions are tailored to your unique challenges, goals and desires to get you from where you are right now to where you want to be faster.
Your personal coach will be there to support you to break through fears, concerns, roadblocks, and everything that holds you back.

With a gentle coaching approach, we will make your recovery journey as easy as possible. This is what creates real changes and consistency over the long haul.
Ready to heal your relationship with food?
You have the power to heal from an eating disorder and we are here to help.
BOOK YOUR FREE DISCOVERY CALL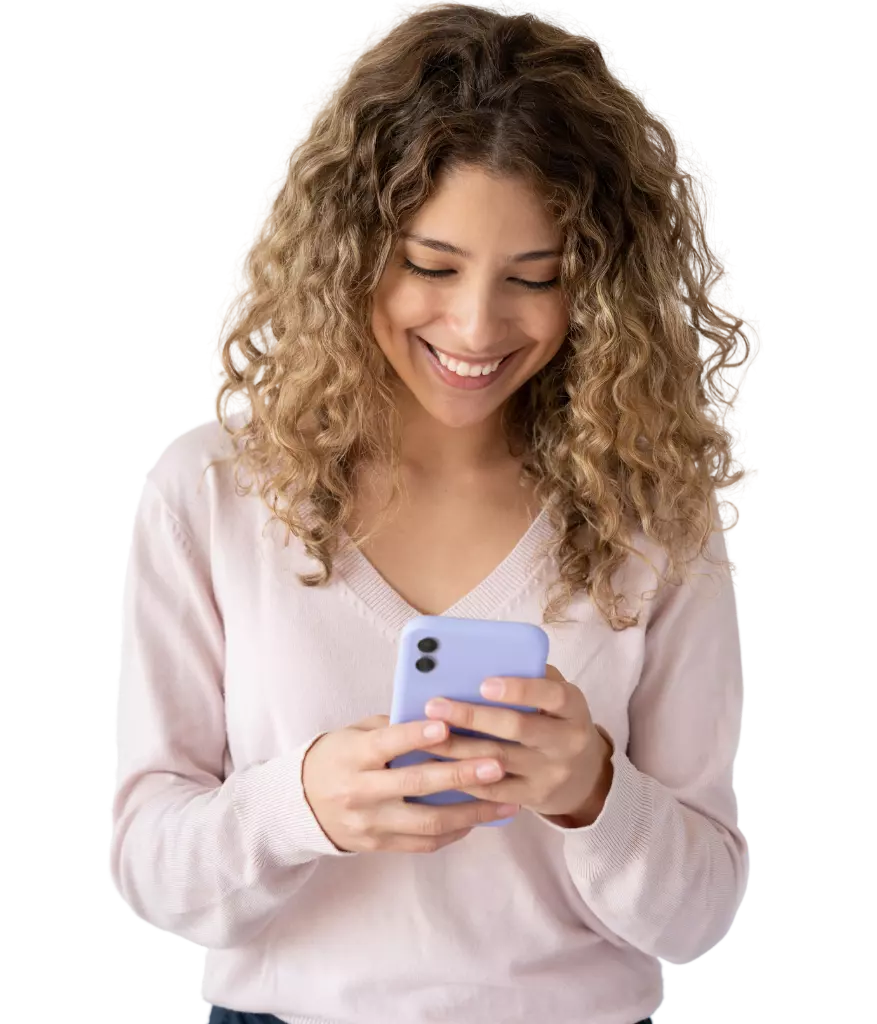 Testimonials
Life changing experience. I am completing the programme soon and I have finally changed my relationship with food, in a nutritious and simple way, finding food neutrality and allowing myself to enjoy other healthy life pleasures. Compulsive overeating is no longer my thing, neither diets. This is a life style. I also learned so much about myself. I could not have done it without this programme. I am grateful to have found Eugenia and Charlotte. I could open myself, be listened and understood and received amazing guidance and insights. I have a paved road path to walk now.
Daniel Chalmers
02/05/2022
It would be hard to describe the impact UnloxU and Eugenia has had on my life without it sounding too exaggerated! But to be honest, after decades of struggling with food and having tried literally every idea, diet and technique I could find, within 4 months I have lost over 10kgs already. I still can't believe it. And the best part is that I still feel completely satisfied not only around food but with the many other aspects of my life that were all at the root cause of so many issues for me. I had previously reached a point where I thought the issues I had around food and everything else were never going to be resolved and now, not only have they been resolved but it was actually not difficult to do. I am so glad to have found the true solution which has given me the confidence that I can keep it up for the rest of my life. Thank you so much.
I am in my 50's and have spent most of my life trying to manage a very bad relationship with food until I found UnloxU. Things have changed dramatically in a very short time and it is like a load has been lifted off my shoulders. Much happier about this now. There are many tools provided to help so it can work for all types of people. Well worth it just for the peace of mind only, let alone the other benefits.
Eugenia takes your complex situation and personal struggles with food, weight and body image and breaks it down into simple yet effective tools to overcome. I personally in the short time of coaching with her have found immense freedom with food that no longer controls me and a more positive mindset around my body image, that I'm heading into summer the best I've felt in years! The support network as part of the program she offers is wonderful and uplifting. She's a straight shooter and you know that through the work it's ultimately up to you but I couldn't have got off the ground without her and her team. The best investment I could've made in myself no doubt!
I've been working with Eugenia not so much on weight management, but developing tools and techniques to achieve balance between a challenging job, my precious family and a love of sport. She has a no bull$hit approach that holds me to account, but it's delivered with empathy and understanding. People who don't know I'm working with Eugenia have commented that some weight seems to have lifted off my shoulders and I feel more in control of life. Thanks Eugenia!
Eugenia is passionate and compassionate. She has a kind warm heart and backs you all the way. She is fantastic at challenging beliefs while giving encouraging support throughout the journey. I love the group that meets weekly, always a giggle and insightful. It's great to be with like Minded people all with a common goal - I have learnt a lot through a Eugenia - thank you.
Nicola Price-Johnson
10/10/2021
Nothing changes if nothing changes. Like most people, I tried all the diets to lose weight until I hit a wall and decided to try a different approach. The difference between the latest diet and seeing a nutritional psychologist like Eugenia is that she uses a combination of approaches to EMPOWER us. These include weekly zoom meetings with a community of people who are in similar positions as you, (this was comforting to me, and I have since made friends with lots of them during my time), weekly phone calls, mid week check ins, NLP (Neuro linguistic programming, guest callers to talk about their specialisations and how it may help you, and more. She also uses CBT (Cognitive Behaviour Therapy) to challenge your thoughts, beliefs and realities so you can recognise where issues may be manifesting from. Eugenia is also flexible so she can work around your lifestyle and she doesn't give up until things are looking solid. Lots of people go on diets to lose weight. But if you want to change the behaviour and feel like a million bucks, change your brain with Eugenia's programmes.
Eugenia has helped me overcome my binge eating and bulimia I have been given great tools to cope with the stresses in my life and I am starting to gain food freedom, no journey is perfect an Eugenia has helped me realize that minor setbacks are not a failure and that I have made huge progress from where I started. Thanks heaps
lindell harriman
21/06/2021
Informative information-achievable goals and education. Euginia worked with me for 1 year-given me the tools to be comfortable in my life.Being older was no problem-she caterd around my needs and lifestyle. My family and I extremely grateful for her excellent service , advice, care and information-and support.
Mary Ann Leslie
20/05/2021
She's helping me understand MY bodies needs not just a one size fits all plan
We know this journey can be hard. Here's how we can make it a little easier.
WE WOULD LOVE TO HELP YOU HEAL FROM YOUR EATING DISORDER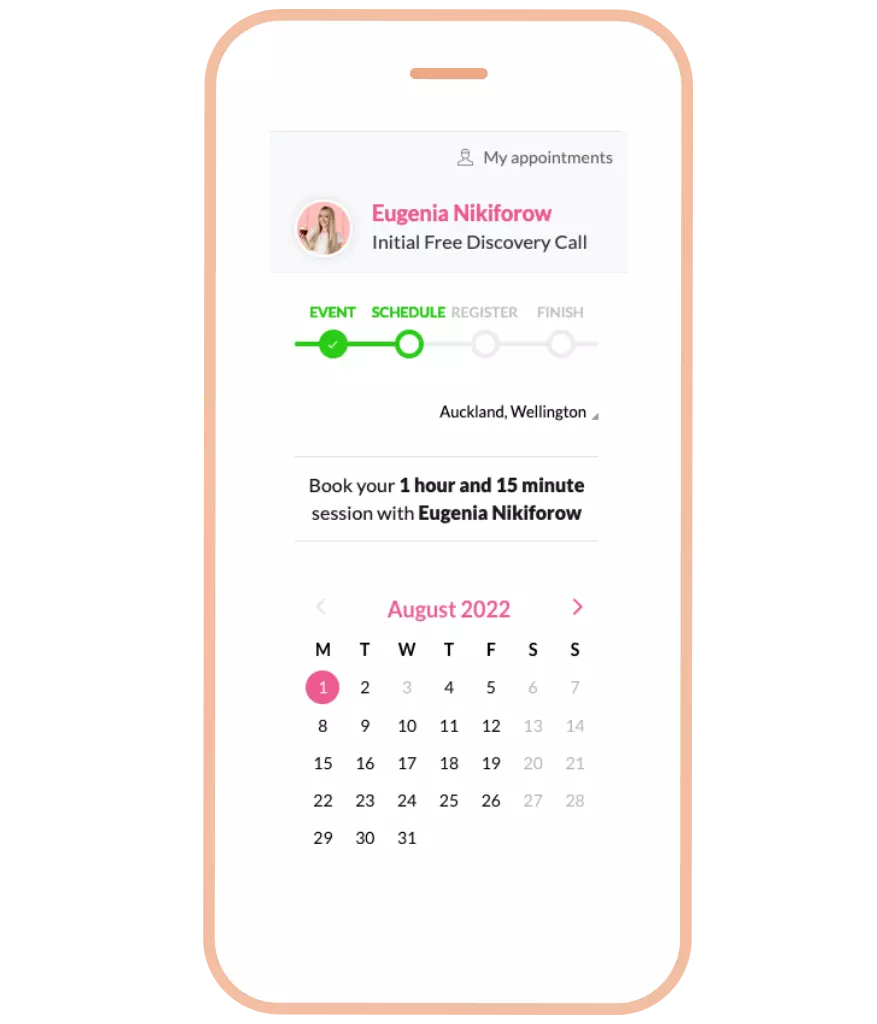 1. Book your free discovery call.
Get a full assessment of your history, your current challenges, and your goals. Discuss your unique approach to your weight management journey.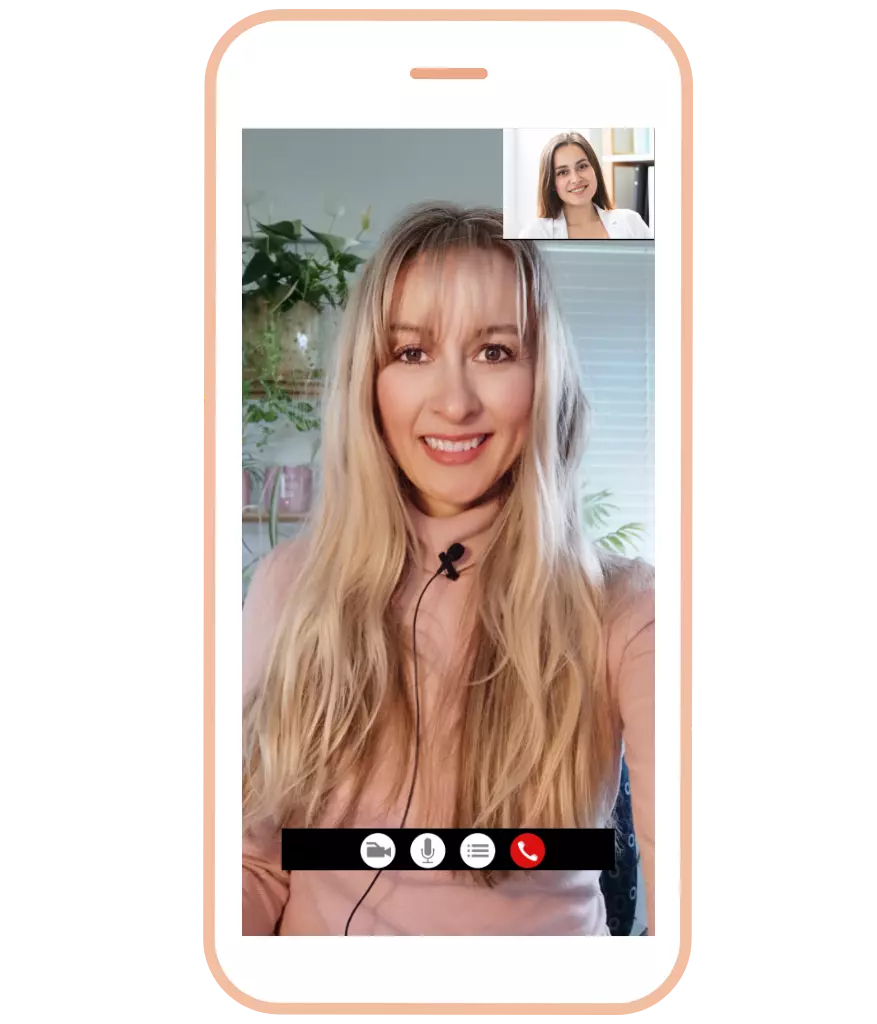 2. Access regular 1:1 coaching sessions
Fast track results with ongoing accountability, support, motivation and inspiration with a deep coaching approach.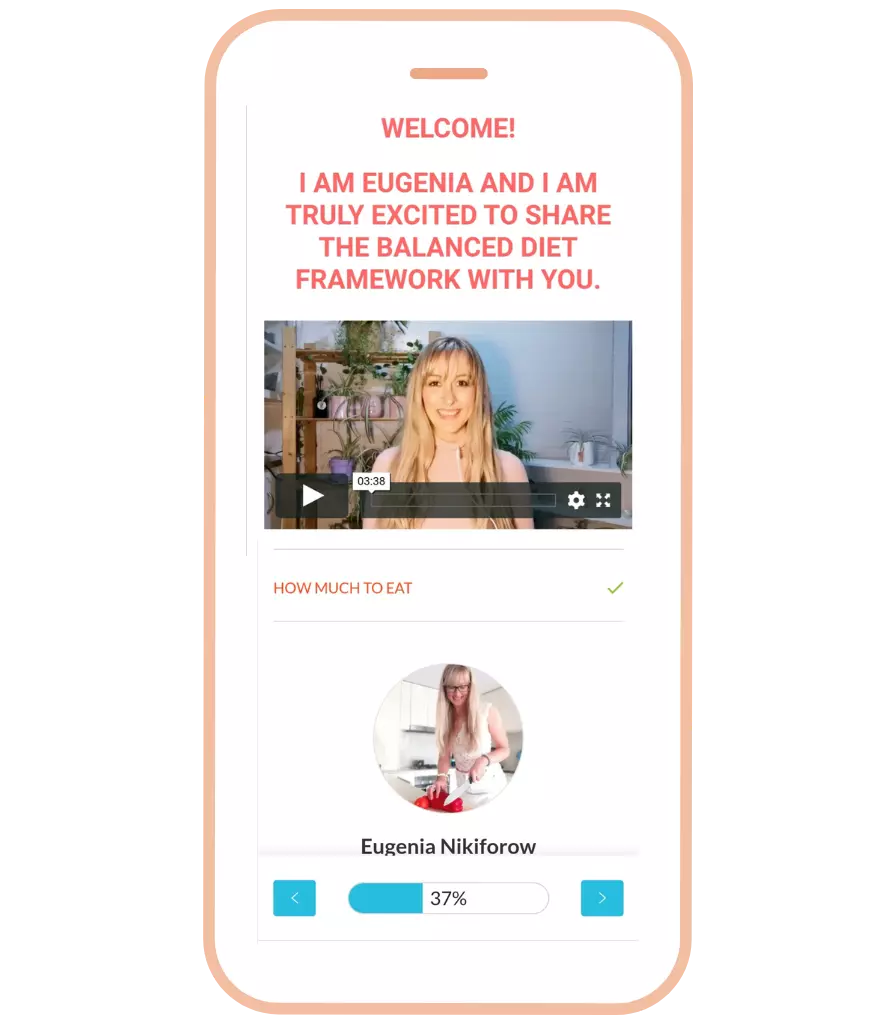 3. Deepen your learning through comprehensive online programs and resources.
Learn in your own time. Catered to a busy person, our programs can be accessed on demand, anytime and anywhere.
WHY OUR EATING DISORDER RECOVERY APPROACH WORKS

All 1:1 coaching sessions are tailored to your unique goals.
Dive into your personal psychological aspects of food, weight and the way you think and feel about food.

Experience insightful and impactful coaching with a focus on the psychology of eating.
Finally, get your brain on the same page and put an end to night-time binges, self-sabotage and other unhealthy eating patterns.

You will always know exactly what to do to change the way you eat, move, think and feel.
Create consistency with easy to implement tools and strategies so healthy choices feel easy and automatic.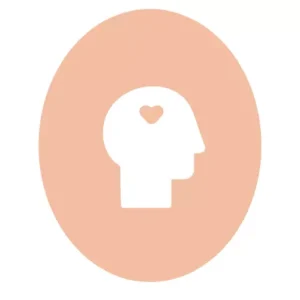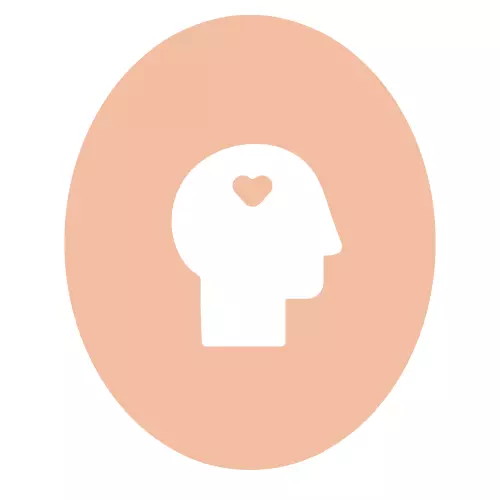 Reprogram your brain to stay on track with healthy eating and lifestyle habits.
With a focus on psychology, human behaviour and neuroscience create an easy, healthy relationship with food that lasts!
Testimonials
No more binge eating for Adriana
No more binge eating or purging for Jennifer
What else can you expect from working with us?
1
CHANGE YOUR BRAIN
Expect more awareness and insights into why, how, when and what you eat. Learn tools, strategies and secrets that break your old, unhealthy patterns with food and rewire the way your brain thinks about what you eat.
2
1:1 WEEKLY SUPPORT
Because the process of losing weight is full of ups and downs, and we believe everyone should be able to hit their personal goals. We believe everyone should be able to hit their personal goals, we aim for ongoing accountability, support, and motivation.
We help you heal and have your freedom back – with compassion, empathy and a gentle approach to recovery.
Ready to be in control of food, weight and your health?
Join our weekly(ish) inspiration and tips to transform your mind to EAT, THINK, MOVE AND FEEL differently.