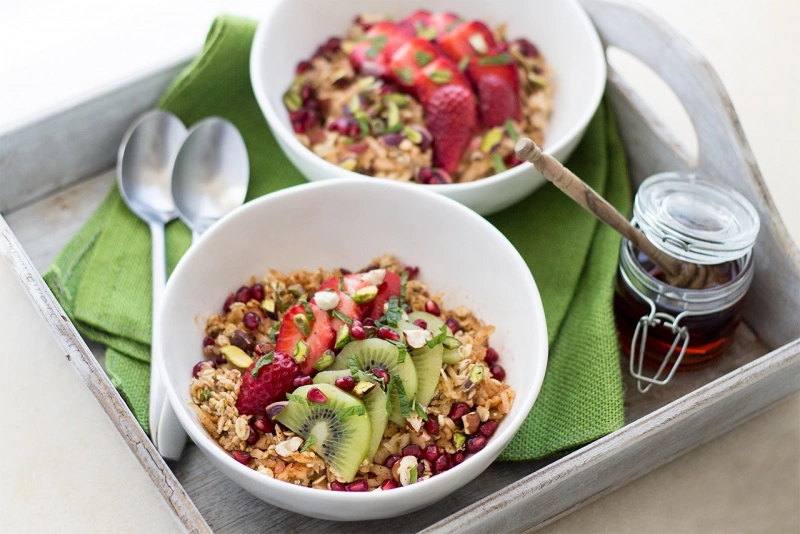 Healthy Homemade Muesli Recipe
Recipe provided by: Emma Jessop
Alright foodies and health conscious people, how often have you been standing in front of the muesli isle and just couldn't decide what to buy. Not because there is not enough choice, but because no matter how healthy they look, most supermarket muesli have just an enormous amount of sugar.
And if you add sweetened yogurt, you can end up with up to 8 tea spoons of sugar – JUST FOR BREAKFAST.
And a lot of us don't really have time to cook eggs in the morning, so ready to grab muesli is just perfect there. This recipe can be pre-made and used when ever you feel like muesli it or just when you are short in time.
It can be eaten cold or hot. You can make oats over night, hot porridge or just muesli with other ingredients. There are no limits to your imagination.
Ingredients:
250gm rolled oats
1 cup puffed buckwheat
¼ cup sunflower seeds
¼ cup pumpkin seeds
½ cup mixed nuts (sliced almonds, crushed cashew nuts, peanuts etc)
1 cup dried fruit mix (goji berries, cranberries, apricots)
1/3 cup shredded coconut
Instructions:
Mix all dry ingredients into a large cereal container (or onto a large baking tray if toasting).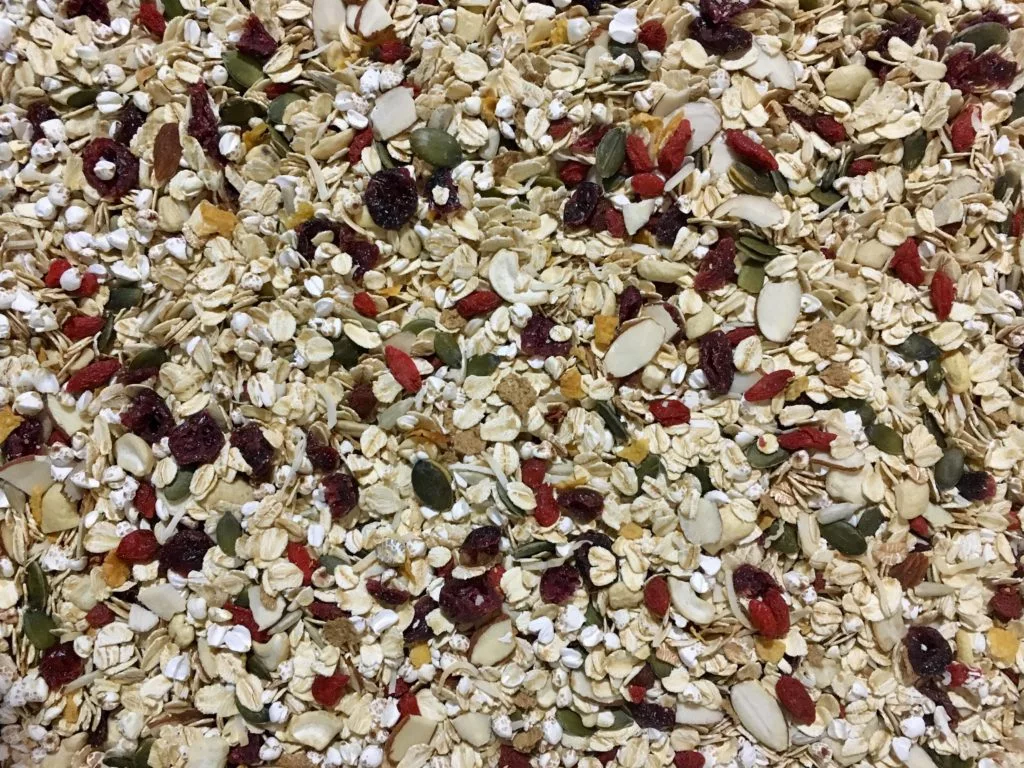 OPTIONAL – TOASTING:
Pre-heat oven to 150 degrees Celsius.
Spread the muesli evenly onto a large non-stick baking tray.
Spread the muesli evenly onto a large non-stick baking tray.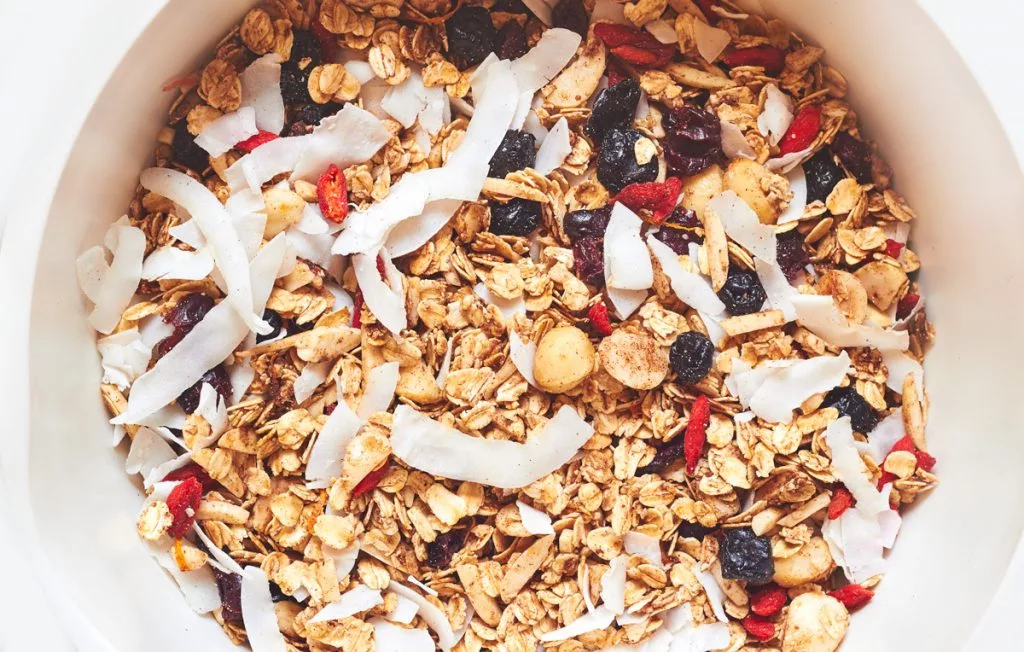 ENJOY THE MUESLI WITH THE  FOLLOWING  TOPPING IDEAS:
Mixed berries
Banana
Kiwifruit
Coconut
Yoghurt
Chia seeds
Crushed linseeds
On cold days or when you feel like something warm, it can be cooked like porridge in a pot or a microwave.