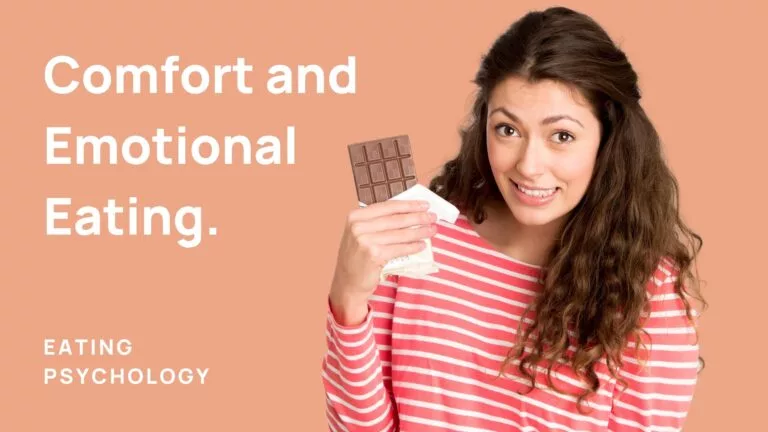 Emotional Eating – How to stop overeating and what to do instead.
If emotional eating and overeating are two of your regular challenges with food, then this episode is for you. We are diving deeper into what to do when we need comfort and are seeking it from food. We discuss the psychology of our underlying needs and how the psychology behind our needs drive overeating, binge eating and regular cravings for food.
Emotional eating and overeating is a very common behaviour that most of us can relate to. Being able to comfort ourselves is important and we need to find healthy ways to soothe ourselves as adults.
In this episode, we unpack the psychology around nurturing our own needs and we speak about the importance of honouring and nurturing our own inner child. How we can soothe and support ourselves through uncomfortable emotions and how to do this in a healthy way. When we understand why we eat the way we do, we can find out why we can not stop eating at times, even when we are no longer hungry.
The awareness that connecting with ourselves brings will help us to stay balanced and regulated, in turn, this helps us to stop overeating and eating in disordered ways.
If you struggle with not only emotional eating but self-regulation and perhaps you reach for unhealthy behaviours to soothe yourself then listen in. The key to overcoming emotional eating is to understand that it's never about food. Our challenges around food are often only a message that something needs our attention. When we take the opportunity to look into that message, the need for compulsive eating reduces and even disappears.
If you would like me to answer more of your questions, please send me an e-mail at [email protected].

For 1:1 coaching and personalised support, book your free call on https://unloxu.nz/contact/
Connect with me through
INSTAGRAM https://www.instagram.com/unloxu.nz/
FACEBOOK https://www.facebook.com/unloxu.nz/
You can learn more about food cravings, overeating, and the psychology of eating on my BLOG https://unloxu.nz/bingeeatingblog/