How To Make Vegan Protein Pancakes
I have been wanting to share more recipes with you for a while, but just haven't got around it. Luckily, a dear and very close friend of mine Emma Jessop is a foodie and a great cook. When I saw her recipes and food pictures, I couldn't resist to ask if I could share it on my page. So, here we go. Everyone please thank Emma for this amazing Easy Healthy Vegan Protein Pancakes Recipe.
Now, some of you might ask yourself – is Eugenia vegan? Does she promote vegan diet?
I thought I will take that question from you and answer it for you 🙂
Those of you who follow me know that I don't promote any particular diet as I believe that we are all unique individuals and our diet should be as individual as our bodies. I don't think there is one particular diet that works for everyone and it can change through our life anyway. Our needs and our taste changes, so why not just stay flexible. By saying that, I absolutely respect who commit to a vegan diet because of their beliefs and for moral purposes.
However, I do love vegan food and admire people who are able to create meals from scratch using spices, herbs and other ingredients that are not pre-made. I've tried one of the best dishes I have ever eaten and they were vegan. If I had my own chef, I would ask them to cook vegan for me, just because I love the flavours, but I don't have one, so here we go.
I am sharing this recipe with you because I believe they just taste and look amazing and I hope you enjoy these.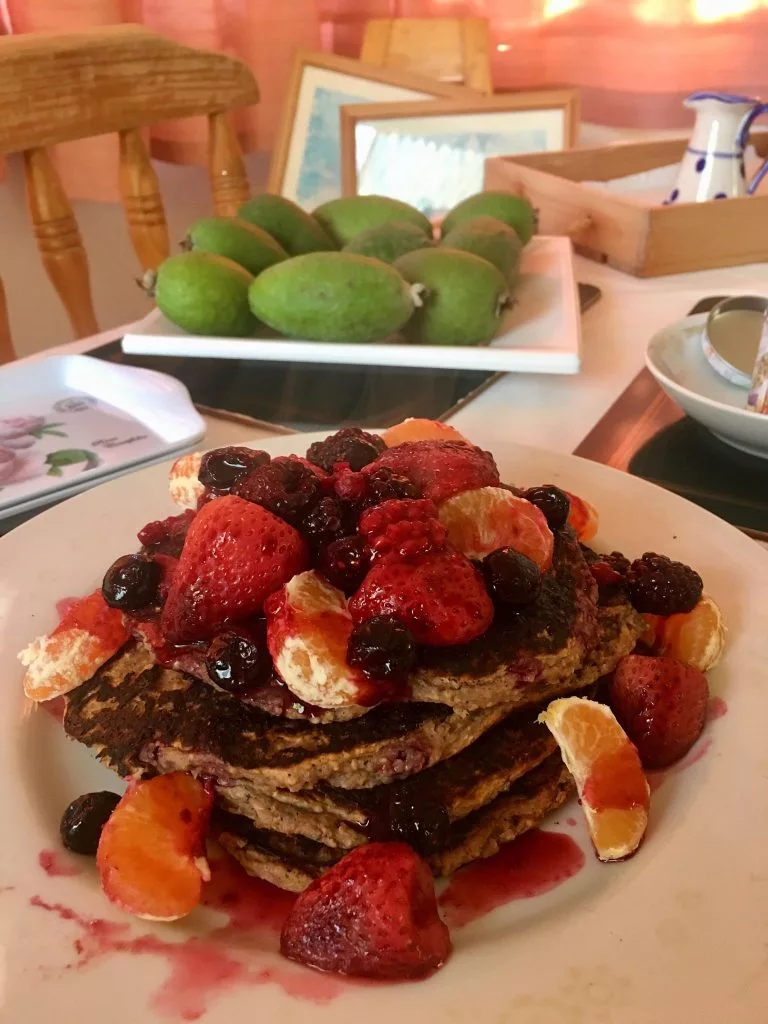 Healthy Vegan Protein Pancakes:
What I love about these vegan protein pancakes is that they are sugar free and are great source of protein. What a great start in the day.
You don't need to be vegan to eat these. Sometimes, all we need to do is just to be more open minded and try something new.
Makes 6 -8 medium pancakes
Ingredients:
1 cup oat flour
1 40g scoop plant-based protein powder (recommend chocolate!)
1 dsp baking powder
1 dsp chia seeds
1 dsp ground flax/linseed meal
1 ¼ cups plant milk (add ¼ more if mixture is too thick)
1 ripe banana
1 tsp vanilla essence
1 tsp cinnamon
Instructions:
Mix all dry ingredients in a medium bowl
Mash banana then add milk and vanilla and mix together
Combine wet ingredients into the dry mixture until smooth
Let mixture sit for 5-10 minutes, This allows the baking powder to do its thing so the pancakes are light and fluffy cooking
Pan fry on low-medium heat until golden brown. Approx 5 minutes each side. Flip when the surface starts to bubble.
Can be cooked without oil in a good non-stick pan
Here is the non-stick electric pan that was used for these pancakes. They are incredibly fast and make cooking so much easier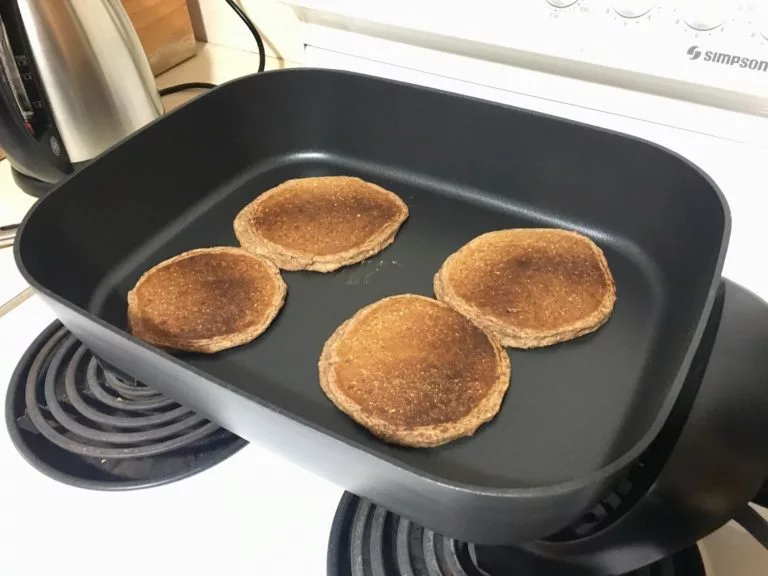 Enjoy the pancakes with the following toppings ideas:
Mixed berries, banana, kiwifruit, mandarin, coconut yoghurt