What makes this the best Dahl recipe?
Dahl is the ultimate comfort food. Incredibly tasty, the texture is luxurious and satisfying while being nutrient-packed! It's easy to prepare in bulk and freeze for later. It's a great addition to the recipe repertoire for meatless Mondays and ideal for the entire family.
Red lentils are high in fiber and complex carbohydrates as well as being high in protein and low in calories. It's for everyone who wants to have some variety in their food and who wants to experiment with vegan or vegetarian meals.
Simple and relatively quick to prepare, this recipe is perfect when you crave a comfort meal.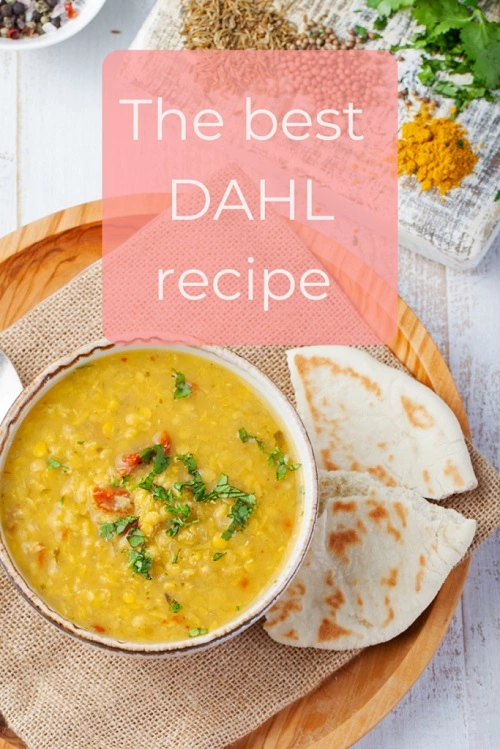 What is 'Dahl'?
An ancient food, Dahl (or dal/dhal) is a term of Indian origins meaning, dried and split pulses that don't require soaking. This also includes dishes that are created from these split pulses. There are countless styles of dahl, with dried pulses being a staple food in many parts of the world.
Our Dahl recipe uses split red lentils, they are earthy and slightly sweet, packed full of protein and undeniably delicious.
Why you will love our 'Best Dahl Recipe'
It is a one pot beauty, with 9 ingredients, most of which you probably already have at home. Making this recipe simple enough to whip up on short notice as well as satisfying even the pickiest eaters (yes, I mean the kids).
Promising, earthy, nutty and slightly sweet flavours. Red lentils pair exquisitely with the spices of India. Once the spices have been tempered to deepen their aromatic essence. The lentils have softened and married with the punchy flavours created. You will be left with a pot of dahl that can only be described as the perfect bowl of comfort.
Served alone or with brown rice, barley or quinoa for a simple meal or added as a dish in an Indian feast. This recipe will become one you will turn to again.
One Pot
9 Ingredients
Simple & quick to prepare
Nutritious
Delicious & tasty
Child friendly
High protein & Fiber
Naturally vegan & gluten free
Freezes well
Main meal or side dish
Healthy comfort food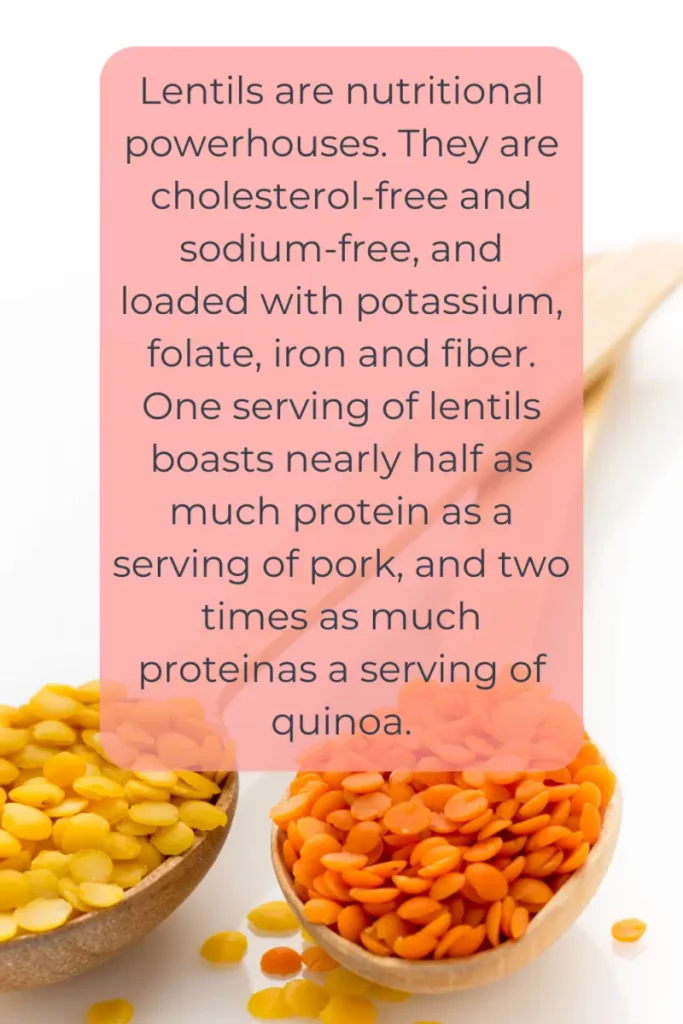 Ingredients to make this easy Dahl recipe
1 tablespoon oil
1 cup split red lentils – rinsed and drained
2 inch piece of fresh ginger, approx. 2 tablespoons – grated
1 teaspoon mustard seeds
1 tablespoon good quality curry powder
½ teaspoon ground cumin
½ teaspoon ground coriander
3 cups of chicken or vegetable stock
Juice of one lemon
Optional – black pepper, chili flakes & fresh coriander to serve
Method
To start, rinse your lentils well to remove any grit present and drain. Put aside.
Peel and grate or finely chop you fresh ginger.
Heat oil in a sauce pan over a medium heat, add mustard seeds to pan and cook for a minute, stirring.
Then, add curry powder, cumin, coriander and fresh grated ginger to the pan and cook until the spices become very fragrant, this only takes one minute or so.
Once the spices are fragrant, add in your rinsed lentils and mix well.
Now, add your stock and bring to a soft boil.
Once the dahl is softly boiling, lower heat to a gentle simmer and simmer away for 30-40 mins.
Stirring occasionally until the lentils are soft and your desired thickness has been reached.
Finally, add the juice of half a lemon and turn off the heat.
Before you serve, be sure to taste and adjust seasonings to your preferences.
Serve over rice or your choice of side, top with fresh coriander, a squeeze of lemon and a fresh crack of pepper.
Tips, tricks & quick adjustments
To add a spicy kick, add some fresh or dried chili at the spices stage.
Increase the amount of stock to enjoy as a dahl soup.
Replace one cup of stock with coconut milk to make it even creamier!
Dahl freezes well, place in an airtight container and freeze for up to 6 months, reheat well and enjoy.
Enjoy leftovers on toast with a squeeze of lemon for a quick breakfast!
Check Out Some Of Other Recipes
Tips, tricks & quick adjustments