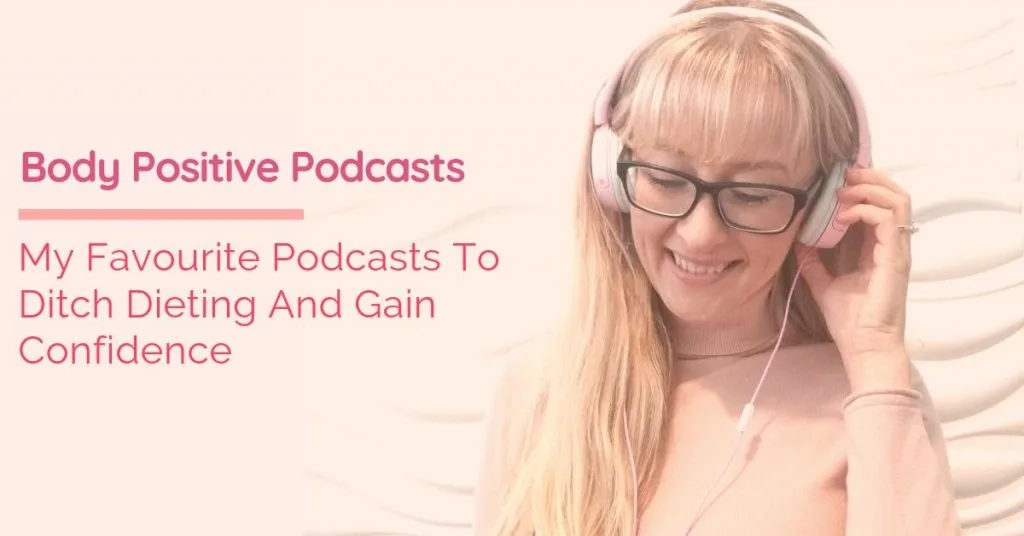 Body Positive Podcasts have become my little tribe that I listen to when I am walking, washing my dishes or just do things that don't require much attention. After listening to lots of these episodes about body positivity and hearing many personal stories from women and men who have struggled with similar issues, I feel like I truly know these podcasters as much as I know some of my good friends.
It's safe to say that many people have insecurities about their bodies and/or their food consumption. It's just the world we live in. We're constantly surrounded by messages and images that depict an 'ideal' body or an 'ideal' diet etc. Whether we realise it or not, we often internalise those messages, make them part of our daily lives and eventually start to believe them. That's why I really believe we need to make a conscious effort to expose ourselves to messages that empower us, life us up and make us feel amazing and adequate.
Try it or yourself!
Hosted by Christy Harrison, a Certified Nutritionist and Intuitive Eating Counselor, Food Psych is one of my favorite podcasts about dieting, body image issues and eating disorders. Christy has amazing conversations with some of my favorite people in the anti-diet world like Kelsey Miller, Glenys Oyston and Ragen Chastain. She's intelligent, well-spoken, relatable and a great interviewer.
Here are some episodes I recommend to get you started:
#36: Isabel Foxen Duke – Food Sanity
#51: Kelsey Miller – Big Girls Don't Diet (you NEED her book)
#58: Ragan Chastain – Healthcare for All Bodies
This body positive podcast is hosted by Summer Innanen, a professionally trained Life Coach specialising in body image and confidence. Summer gives very practical advice and she even wrote a book about how to ditch dieting and change your mindset). She is hilarious and quirky and is just an all-around badass.
Here are some episodes I recommend to get you started:
#20: Maddy Moon – Overcome Food Fear and be Unapologetically You
#41: Isabel Foxen Duke – Stop Fighting Food II
#58: Noelle Tarr – Redefining Your Relationship with Health
Hosted by Madelyn Moon who is genuine and extremely passionate about helping others live a fulfilled life.
Here are some episodes to get you started:
#78: Caroline Dooner – How to Stop Being Afraid of Food (for Good This Time)
#91: Megan Crabbe – How to Create a Body Positive World for Yourself (Megan's Instagram is awesome!)
#95: Sarah Vance – Accepting Changes in Your Body After Giving Up Dieting and Strict Exercise
"Health is about being kind to your body"
Rebecca Scritchfield is a well-being coach, registered dietitian nutritionist, ACSM certified exercise physiologist, and author of the book, Body Kindness: Transform your health from the inside out and never say diet again
She believes we all have an enormous power to change diet culture – one voice at a time. In this podcast, she talks to people from all walks of life about their journey to better wellbeing. From food to family to sex, you never know what will come up in an episode.
She knows that changing habits isn't easy. However, she believes that when your goals come from a place of kindness you really can become your healthiest and happiest self.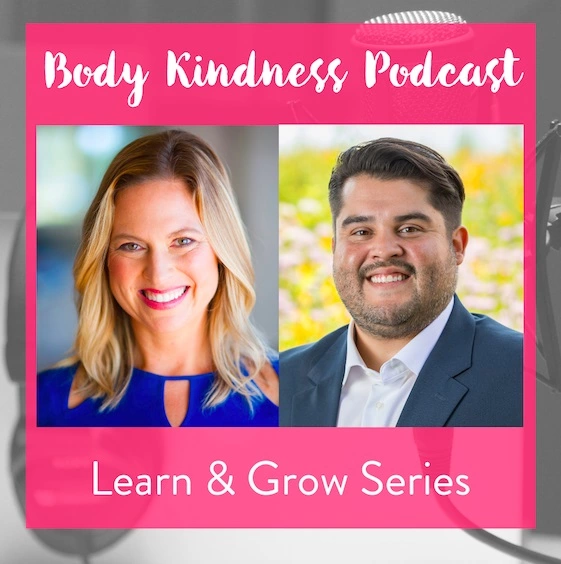 The Liveng Proof Podcast shares about mental & emotional health that invite curiosity and connection into your life. Every week Liveng Proof brings you topics related to whole-hearted living & wellness with new guests who's expertise lay in this area. This podcast will delight, enlighten, & inspire you to cultivate the life you are meant for, to become liveng proof of your truth.
Hosted by dietitian Paige Smathers, Nutrition Matters is my favorite podcast for people to listen to if they're new to intuitive eating and health at every size. She does a fantastic job anticipating listeners concerns and questions, and addressing them with thoughtfulness and compassion for anyone who is new on this journey.
My favorite episodes:
Episode 110: How to Feel Your Feelings with Tiffany Roe
Episode 105: But, I Don't Want to Accept this Body with Anna Sweeney
Episode 75: Why Gay Men Need a Body Positivity Movement Too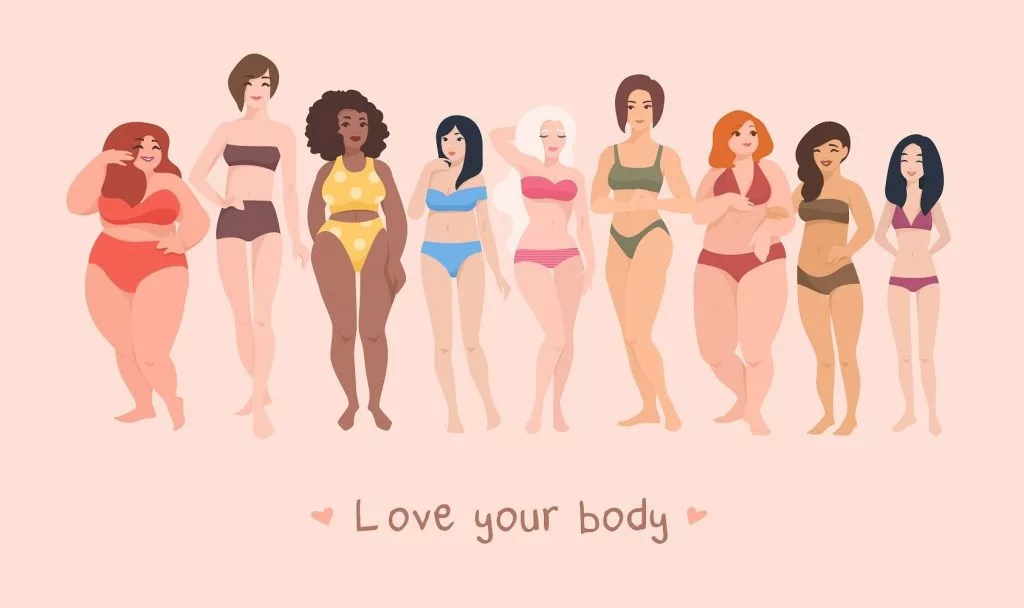 Each episode starts by reading a listener's "letter to food," sharing their story and struggle with their relationship with food. Registered dietitian Julie Duffy Dillon then responds, often with the help of another expert in the field. I always appreciate the gentle way she responds to readers questions, and the way she's able to break down difficult to understand concepts in such a relatable way.
My favorite episode: