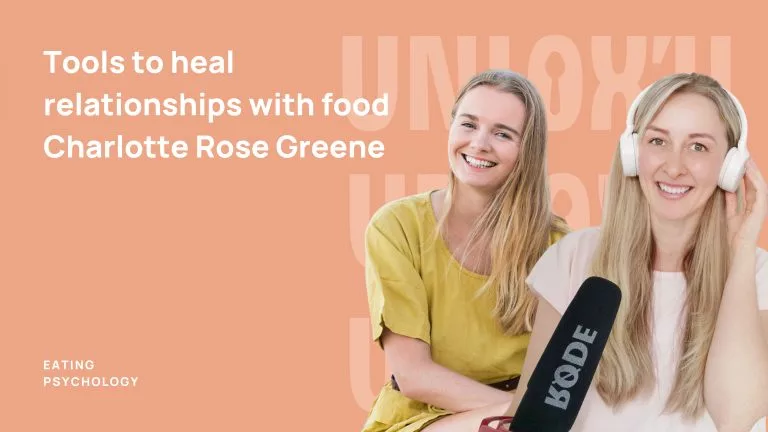 Practical tools to heal our relationship with food
with Charlotte Rose Greene
How to heal our relationship with food? What are some practical tools to recover when we struggle with our relationship with food?
In this podcast, I am talking to Charlotte who shares her personal journey of struggling with binge, emotional eating, body hatred and yo-yo dieting that consumed so much of her life, time and energy. Charlotte shares specific and very practical tools she used to recover.
In this episode, we talk about:
practical ways that helped Charlotte to overcome binge & emotional eating
some unexpected ways that helped her heal from binge & emotional eating
How to create new healthy habits and say consistent with them
How mindset plays a role in overcoming eating challenges and how to create a mindset of growth
Why binge eating is not actually a problem but rather a message and there is a deeper reason for our challenges with food.
How to read this message from our body, life, and soul.
Don't know why you can't stop eating? Download the FREE guide to identify which of the 13 triggers cause you to overeat, crave food or binge: https://unloxu.nz/overcome-binge-overeating-control-around-food/
For in-depth information visit my website or book a free discovery call with me: https://unloxu.nz/contact/
Connect with me through
INSTAGRAM https://www.instagram.com/unloxu.nz/
TIKTOK https://www.tiktok.com/@unloxu
FACEBOOK https://www.facebook.com/unloxu.nz/
You can learn more about food cravings, overeating, and the psychology of eating on my BLOG https://unloxu.nz/bingeeatingblog/